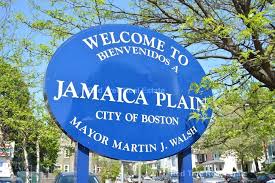 Jamaica Plain, or "JP" as the locals call it, is a historic neighborhood in Boston. Founded by Boston Puritans seeking farmland to the south, it was originally part of the city of Roxbury. The community seceded from Roxbury as a part of the town of West Roxbury in 1851 and became part of Boston when West Roxbury was annexed to Boston in 1874.
In the 19th century, JP became one of the first streetcar suburbs in America. It is also home to part of Franklin Park and the Arnold Arboretum in Boston's Emerald Necklace, designed by Frederick Law Olmstead, it is one of the largest networks of parks and parkways in Boston.
The Arnold Arboretum, managed by Harvard University is one of the most respected research institutions but it is still open to the public and utilized by tens of thousands of residents and visitors every year. People also enjoy walking, biking, running and simply relaxing nearby Jamaica Pond, another part of Boston's Emerald Necklace.
JP Has evolved into one of Boston's most desirable, diverse and dynamic neighborhoods, and the blend of cultures is reflected in local businesses, such as the many different restaurants and shops that line Centre Street.
Population - 37,468 (2015 census)
Transportation - MBTA Bus, Train and Rail Service. MBTA: Orange Line and Green Line "E" train, Bus 39. Commuter Rail: Forest Hills Station - Needham Line