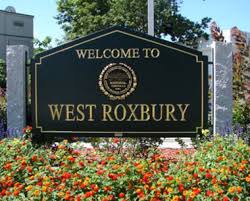 West Roxbury, located in Boston's southwest corner, was originally part of the town of Roxbury and home to a 19th-century experimental, utopian community frequented by such notable writers as Ralph Emerson, Nathanial Hawthorne, and Henry David Thoreau. West Roxbury was a farming area well into the 19th century, and in addition to the population if farmers and tradespeople, the neighborhood was attractive to city dwellers, who built elaborate summer estates here. The town of West Roxbury was incorporated in 1851 and became part of Boston in 1874.
Today, West Roxbury is known for its civic activism and youth programming. The tree-lined streets and mostly single family homes give this city neighborhood a suburban feel. Centre Street anchors the neighborhood's business district. Residents flock to Millennium Park, a former landfill that has been converted into 100 acres of trails, ball fields, and picnic areas. Millennium Park abuts 100's of acres of conservation land with a boat launch at the Charles River.
Population - 33,400 (2015 census)
Transportation: MBTA Bus and Rail Service: Commuter Rail: West Roxbury, Highland, and Bellevue - Needham Line. Bus Service: Centre Street at Corey Street, routes 35, 36, 37, 37/38, 52.